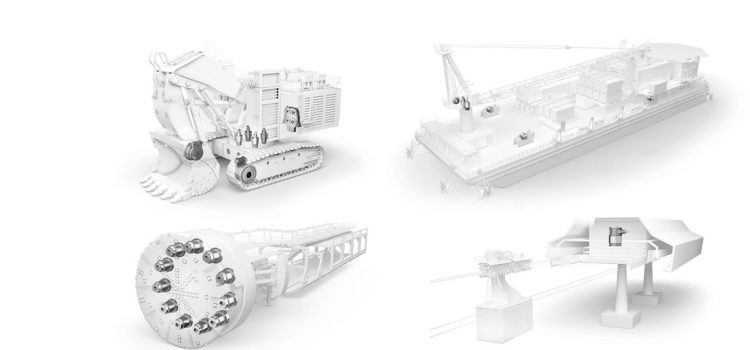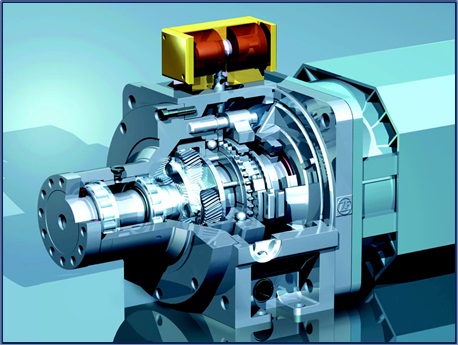 ZF – Duoplan Coaxial Gearboxes
Two- speed mechanical gearbox
ZF has extended the range of the already proven Duoplan two-speed gearboxes, by a space-saving design version, while also extending the application range by an in-line solution to fit the gearbox to the engine shaft.
Advantages:
- low vibrations
- higher rotational speeds – towards 1200 rpm
- lower temperatures
- low noise level
- lower system costs
- reliable operation – lack of transmission belts
- no longer required oil sump, oil being guided direct to the greasing points
- applicable to both a.c. and d.c. motors
- considerably more capable to withstand high radial forces than the engine shaft- direct mounted belt drives
- the same gearbox can be used with several machines.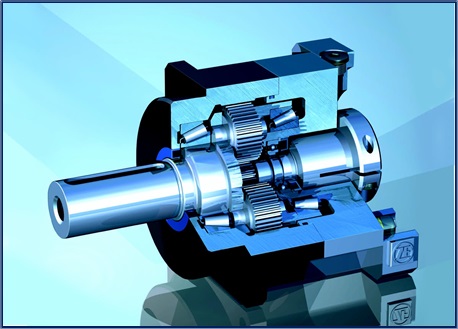 ZF – SERVOPLAN CG gearboxes
Compact design for accuracy positioning in automation technology
A large number of domains within the automation technology are raising ever more demanding transmission- related requirements and specifications.
The standard market imposed requirements include:
- small clearance,
- high rigidity,
- low vibrations,
- high efficiency,
- low force of inertia and minimum idling ratings, as well as space saving design.
Gearboxes provide optimized solutions to the customers' requirements, for example:
- accurate positioning (clearance < 1 min arc) with extremely high efficiency of over 94%;
- the lowest angular accuracy provides smooth and silent operation with any position adjustment.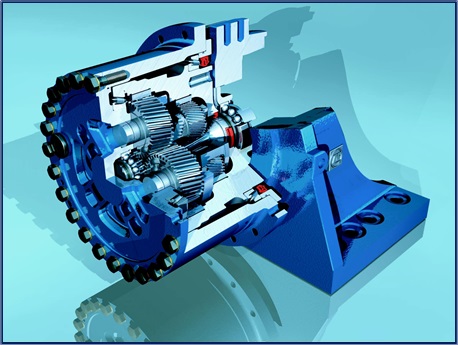 ZF –Servoplan planetary gearboxes
The Servoplan family is adapted to almost all the automation domains, for example to accurate positioning in packing industry, wood- processing industry, or for machine-tools supply lines.
The ZF – Servoplan planetary gearbox Economy Series has been designed for direct fitting on servomotors and can be adapted to almost all engine types.
Motive force is conveyed directly, with a small clearance, thus making it easier for rapid and extremely accurate motion sequences.
The servomotor outlet shaft is connected to the transmission central sprocket gear by means of a sleeve coupling.
The central sprocket gear drives three planetary transmissions within the planetary support rotating within the inner ring guide.
It is a compact design with energy release high density as a result of force equal distribution across the three planetary transmissions, while performance safety is largely accounted for by the rugged gears.
ZF Servoplan Economy line features:
- ease of engine- fitting by means of the flange connection modular system
- the inlet guide element provides the gearbox proper alignment to the engine shaft, thus preventing roller bearing service life shortening as a result of inadequate preloading.
- high flexibility by using an acknowledged proven inlet coupling system.
- engine shaft / sleeve coupling gearbox connection providing slide- and wear free power transmission
- compensation integrated axial system running all the length which absorbs the rise in the engine shaft calorific value
- high efficiency and low noise level during the operation due to the high quality gearing, the cage less needle roller bearings in the planetary gearboxes, and the high quality lubricant
- high rigidity to torsion and high admitted acceleration torque values as a result of the rugged design and the planetary transmission featuring optimized geometry
- transmission ratios from i=3 to i=1000.
- maintenance- free operation with consistent grease lubrication throughout the service life
- utilization in any installation position.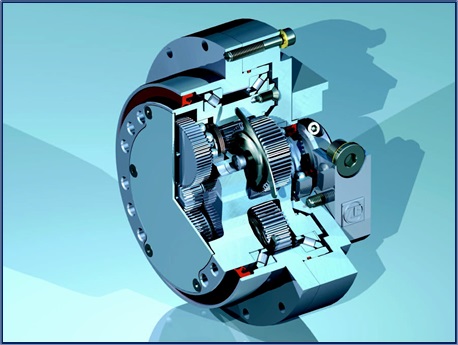 Ecolift gearboxes
Useful for elevator actuation involving particular effort.
Requirements:
- high acceleration force,
- long utilization time spans
- strict safety norms
ZF-Ecolift can operate at engine speeds of 1000 rpm, 1500 rpm (standard speeds) and 3000 rpm. With applications including the frequency inverter, speed can be increased or reduced as compared to the standard speed.
ZF-Ecolift characteristics and advantages:
- low noise during operation thanks to the helical planetary transmission
- high frequency (96%) allowing for the utilization of a smaller electric motors and a lower supply power
- compact design
- high inlet speeds of up to 3000 rpm
- speed cabin up to 4 m/s
- allows for cable double loop without additional support bearing
- easy motor mounting
- easy maintenance, which means shorter downtime for the customer
- low oil temperatures at full load and maximum speed.